Donate to Twinkle Trust by clicking on the DONATE button.
---
News and Events
Found in El Matoral last week with a severely broken leg.Last Monday she had a long surgery to attempt to repair the break, she's now got external pins and on lots of medication for her pain and to prevent infection because the bone had gone through her skin. It's going to be a long road to her recovery.
She was pretty wild but is already letting her foster mum's hand feed her. It's just incredible what animals endure and how their instinct to try and survive kicks in. At least she's off the streets and being cared for now.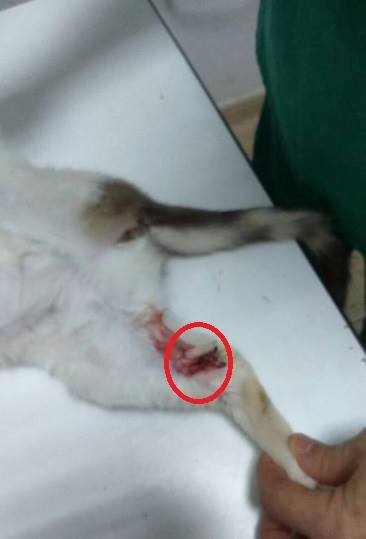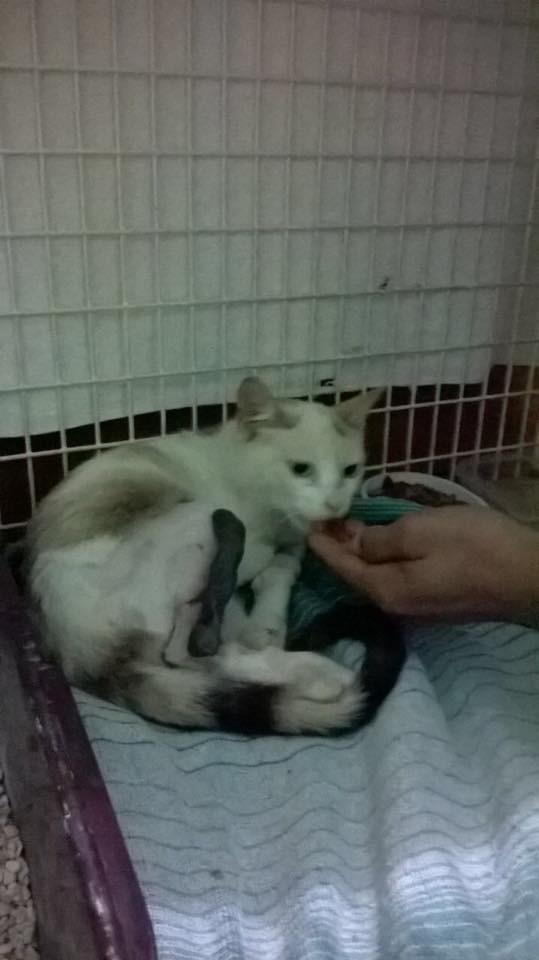 We have been inundated with the amount of cats that have required treatment for broken bones or needing quite major surgery, so much so that again we are feeling the presure of major vets bills, if you would like to help with a donation any way or of any amount please look for one of the donate buttons, or if you would rather, please contact us for other methods.
Thank you
Ireh was quite a wild girl when she first came in, but look at her now, she still has the pins in and wears a collar, but she looks so happy now.
It would be so good to find her a forever home so she can continue enjoying the more comfortable lifestyle she is becoming used to.
~~~~~~~~~~~~~~~~~~~~~~~~~~~~~~~~~~~~~~~~~~~~~~~~~~~
Please click on the link below to read Twinkle's latest newsletter
~~~~~~~~~~~~~~~~~~~~~
Last weekend we had our stand at the Reigate community festival in Surrey, the sun shone down us all day and we had a great responce from everyone, we had many people come to ask us about twinkle and it was so good to see all the supporters that came to see us and give us their support.
Although we had only planned to have an information stand Catherine Gibson came along with a great selection of items she had collected and ran a wonderful tombola, which went down well with visitors of all ages. and of course Catherine raised some much needed funds for Twinkle.
Thanks again to all those that came and made it a great day, it was good to see you all.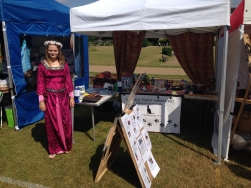 ~~~~~~~~~~~~~~~~~~~~~~~~~~~~~~~~~~~~~~~~
How quickly 20 years passes, to remind us all of some of the memories here's a little montage, please click the link below
~~~~~~~~~~~~~~~~~~~~~~~~~~~~
July 2015
Basil has now had his pin removed from his leg, he is back at the house and just moved into the Lodge, He is needing to have daily physiotherapy to help the leg gain as much normal movement as possible, lets hope it's not too much longer before he's back running around.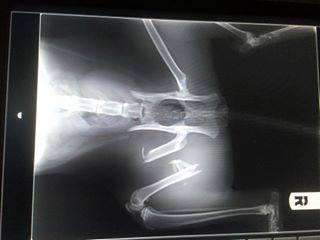 ~~~~~~~~~~~~~~~~~~~~~~~~~~~~~~~~~~~~~~~~~~~
With the recent removal of the 60 cats as mentioned below and the many cats and kittens we take in, we have quite a few that really do need a home. Please take a look at a few pictured below and if that's not enough for you, then there are more pictures on our facebook page.
~~~~~~~~~~~~~~~~~~~~~~~~~~~~~~~~~~~~~~~
When we removed and neutered over 60 cats from a flat, we found new homes for many of them, but we still have some cats we need help for.
Homing them in the normal way is proving almost impossible because many won't use a litter tray they are only used to going to the toilet on the floor or on what ever bedding we provide. We can't just release them because many have never been outside and completely freeze and panic when given the chance to go out.
If anyone has a safe peaceful garden and an outside shed or room that one of these cats could acclimatise in and gradually go outside, please get in touch.
~~~~~~~~~~~~~~~~~~~~~~~~~~~~~~~~~~~~~~~~~~~~~~~~~~~~~~~~~~~~
March 25th we carried out a large scale neutering campaign. With the assistance of vet's Aoife O'Sullivan from the UK and Javier Gonzales of Bichos veterinary clinic and wonderful UK vet nurses Donna and Kathryn, we managed to admit 173 cats and kittens during 5 days. Amongst those we treated was a cat that was found locked inside an empty house, she had been in the house for many days, and was suffering from dehydration and starvation. To add to this she had a nasty broken leg, the bone had pierced her leg and was sticking out. Because this was an old injury, we were lucky this poor little girl had not died from infection, the pain she must have been in is incredible. The leg had to be amputated and I'm pleased to say she was adopted and is making a full recovery. Prior to the volunteer vet and nurses coming over to help in Fuerteventura we have been neutering as many cats as we can afford to at Bichos Veterinary Clinic and another 45 were neutered in the weeks before the campaign. It was just a small team but it goes to show what amazing work can be achieved with dedication and compassion.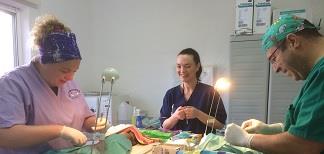 Aoife, Donna & Javier smiling, but hard at work operating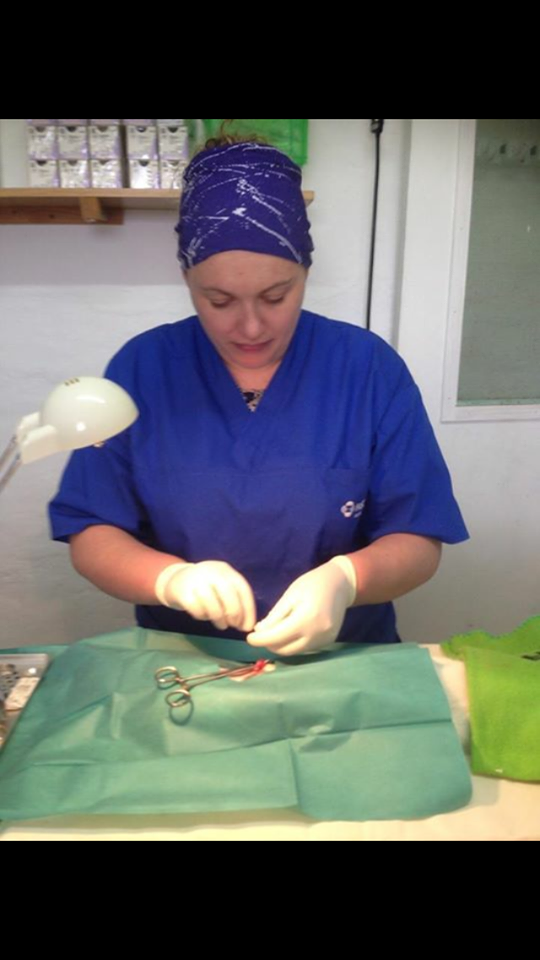 Also looking for homes are these adorable little fluffs
Donna the nurse is not currently up for adoption
~~~~~~~~~~~~~~~~~~~~~~~~~~~~~~~~~~~~
Two very cold days - fundraising at Christmas Fayres over the weekend.13 & 14 December 2014
We had everything on offer from cat and dog hampers, painted pebbles, knitted cats and kittens, Twinkle calendars and plants.
Many,many thanks to the volunteers for all their hard work and to everyone for the huge amount of great items, many were hand made and of course special thanks to Cath for getting this organised and up and running in aid of Twinkle.
---
" Sadly we have to announce that Biscuit finally succumed to his illness in June 2015, "
he will be so sadly missed by all that had the good fortune to meet him.
Rip Biscuit, xx
We've just had some sad news from the vets. Our little Biscuit has been diagnosed with Lymphoma (cancer) after a biopsy of one of his lymph-nodes. Ever since we have known him, he has suffered from 'cat-flu' symptoms and his glands have be
en swollen. Biscuit is such a happy little cat and loves to charge through the cat flap at 100 miles and hour and to play "knock everything off the table".
---
Some of the Twinkle's Volunteers in Action
---
Cat Cafes – Twinkle has 17 cafes in the resort of Caleta de Fuste. This means the homeless cats have some where to eat and have fresh water. Many are based in the grounds of hotels that work with Twinkle, the cafes help not only the cats but the hotels, it means the cats don't go looking into people's holiday accommodation for food. We need 70 kilos of dry food every week to keep the cat cafes stocked up. The cafes are cared for by kind volunteers that live in Fuerteventura, some cafes need maintaining once a week, others need attending to 3 times a week, depending on the number of cats that rely on the café. We are always in need of volunteers to help look after a cat café.
The work we do is incredibly hard , both emotionally and physically, although we were all exhausted the sense of purpose, achievement and team work kept our sprits high.
Below are just a few of the cats that we have been able to help in the last 12 months. Cats in for neutering or treatment and TLC.
Jan 2014
---
Donations can be made via our [Donate page].
If you live in Fuerteventura or Europe and could help Twinkle with a donation you can make a regular donation or a one-off amount to the Twinkle account detailed here.
Twinkles Bank Details: Account 0081-0695-57-0001158319
IBAN : ES16 0081 0695 5700 0115 8319 /BIC BSAB ESBB
---
Caleta Harbour Cat Cafe
We use over 280 kilos to stock the Cafe's with food every month, as such we are always looking for volunteers to help with them, or welcome any donations to help keep them stocked.
---
Donating items to Twinkle in Fuerteventura.
We are really pleased that anyone who wishes to donate any items to Twinkle can drop them off in Caleta De Fuste.
"Browse" have kindly said they are happy to accept items on our behalf at their shop which is located at Urbanización Costa de Antigua, 35610 Castillo Caleta de Fuste.
Any toys, bedding , treats or food would be most appreciated, at the moment they are only able to accept smaller items, for larger items please contact us and we will arange collection.
We frequently have small items that need to travel to Fuerte, if you have a couple of kilos baggage allowance free and would be happy bring something out to Fuerteventura for us,please email us.